Bangle Bracelet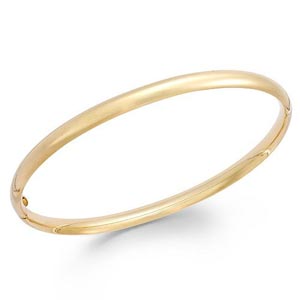 Bangle bracelets have been a popular fashion accessory for centuries. Although they were originally used in traditional Hindu weddings, they have become very popular with brides and bridesmaids around the world. Bangles can be found in a variety of styles, colors, materials and shapes. The most commonly found material for these bracelets is metal, although there are also some that are made from glass and sometimes even plastic.
Bangles are typically rigid bands, originating in India, the Middle East and other parts of Asia. They are mostly worn by women in the Asian subcontinent or by brides in their weddings. It's very common to see an emerging bride wearing glass bangles on her wedding day. This trend has been picked up on by brides from all over the globe who are wanting to wear jewelry with a minimalist look.
The history of the bangle bracelet goes back to ancient times. These bracelets were worn by royalty in Ancient Egypt. In addition, in India, the bangles were a part of the daily life for royalty and other rich people. In addition, they were very important during the ancient Chinese culture. During these times, Chinese royalty used these bangles to represent their status symbol. The most famous type of bangle that was worn by Chinese royalty was the pearl bangle, which was worn by the first emperor of China, Wu Zetian, in the year 35 A.D. Today, the pearl bangle still remains a very popular bridal jewelry accessory, as it has many of the same characteristics as its historical counterpart.