Luxury Cufflinks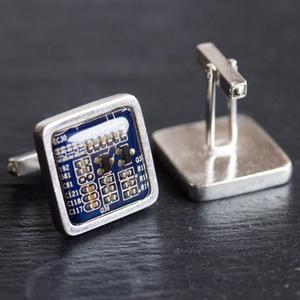 The world of designer accessories has recently been transformed by the arrival of luxury cufflinks. Not to be confused with ordinary fashion cufflinks, luxury cufflinks are designed to be worn on formal occasions. This is quite different from the ordinary fashion variety, which is designed to match every outfit. The quality of this luxury variety is incomparable and it has become a rage among celebrities and prominent businessmen alike. You will find that these are very much in demand since they do not have to be worn to match your outfit. They also come in various styles and designs that will give you a sense of class and classiness.
You will find that there are different types of cufflinks available in the market these days. There are the traditional style cufflinks, casual cufflinks, and the latest style cufflinks. Of the three types of cufflinks, the classic style is still the most sought after one. These are known to look more professional and more elegant. The casual cufflinks, on the other hand, are also very stylish and very versatile. These come with simple designs and with various colors and patterns that can go well with almost anything. The latest style of cufflinks are very fashionable and are available in numerous designs.
In the past, designer accessories were always associated with businessmen of high status. But now with the emergence of celebrities in the fashion industry, wearing designer jewelry is becoming very popular among people of all kinds. People who have good social status are often seen wearing designer jewelry as a symbol of prestige and authority. You can also find them in the form of designer cufflinks. There are some people who like wearing designer jewelry as a part of their dressing up ritual, while others prefer to buy them for their own use. Whatever be the reason, it is definitely a trend to keep a collection of designer jewelry for yourself at home.